Always Pass driving school has been providing driving lessons in Reading for over 16 years, supplying highly qualified driving instructors to thousands of happy pupils. Our driving instructors can teach you in either a manual or electric car. We can teach in Urdu and Persian as well as English, if you'd like to learn in these languages please let us know.
We are a very friendly, and approachable group of driving instructors. Whether you want driving lessons to pass a driving test, or learn other driving skills such as motorway training, we will be able to help you.  Our driving instructors can also assist you to pass your driving theory test.
Each student will receive theory training if requested, a progress book for keep track on where you are in your training plan. We don't charge extra for the car on test day.
Theory Test Pro
We use Theory Test Pro. Learners using Theory Test Pro are twice as likely to pass than the national average. Register with us today to start using it for free, and get on the road quicker!
If you are interested in advanced driving qualifications, we have the experience to train you to a great standard. Also with pass plus we can help bring your car insurance down. We can also help you to get your licence back if it has been revoked.
Areas that we cover for driving lessons are: Reading, Henley, Wokingham, Bracknell, and Caversham
Areas that we cover for Driving tests are: Reading, Farnborough, and Chertsey.
Work With Us
If you're a driving instructor, we're hiring! Even if you're already working for another company if you're interested in working with a small independent company please get in touch.
By completing this for you are agreeing that we can only use your information to get in touch with you.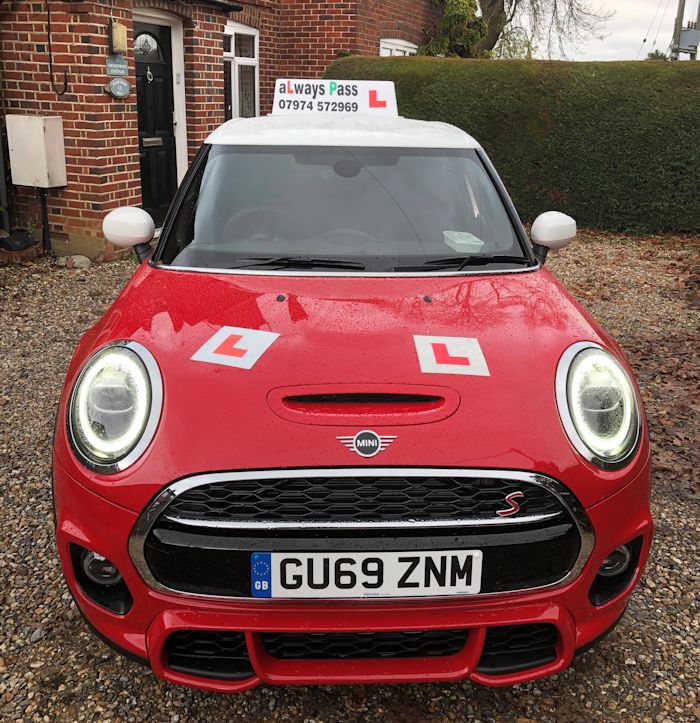 "Fantastic! Natalie is incredibly knowledgable about teaching people to drive! No faffing about, gave me the confidence and belief I could do it from Day 1. Genuinely a nice trusting lady who helped me pass within 3 months of starting to drive with her! I look back and thank her for everything she did for me."
Bradley Austin
"Sharon Harper is the best driving instructor and I could not recommend her enough to prospective learners. After previously failing my test twice with 2 different driving schools, Sharon rebuilt my confidence and enjoyment in driving and I have recently passed my test thanks to her! Sharon is calm, knowledgable and extremely easy to get on with! Thank you Sharon!"
Joanna Shimell
"Ken is an amazing and very patient instructor. He was great at making me feel comfortable and confident. I will miss my lessons now I've passed 1st time with 3 minors."
Amanda Dodsworth
"I (Rosie, daughter of Nick) had Paul M as my instructor. He passed me first time, always kept my nerves down, made sure I didn't panic and was always positive – just what I needed! Would recommend to absolutely everyone. Thanks Paul xx"
Nick Kemp