Do you supply a vehicle whether it is for constant use, or just in the work place for your employees to use?
You can be a big business with many employees or just a small business where there are 2 of you.
If does not matter what sector your business covers, whether it is private or public, if someone else drives one of your vehicles, there are a number of obligations you must legally fulfil.
The Corporate Manslaughter and Corporate Homicide Act 2007 is a landmark in law. For the first time, companies and organisations can be found guilty of corporate manslaughter as a result of serious management failures resulting in a gross breach of a duty of care.
The goal is to eliminate or reduce risks encountered by company drivers whilst at the same time, lower fleet costs by reducing accidents, fuel costs and insurance premiums.
Here at Always Pass Driving School, we have extremely experienced instructors in the fleet driver training industry. We offer fleet advanced driving courses (sometimes known as defensive driving courses) and have extremely experienced instructors.
In February 2011, history was made in the fleet driving sector when a company was fined £385,000 following a fatal incident where that company had failed to take precautionary measures to prevent a health and safety risk.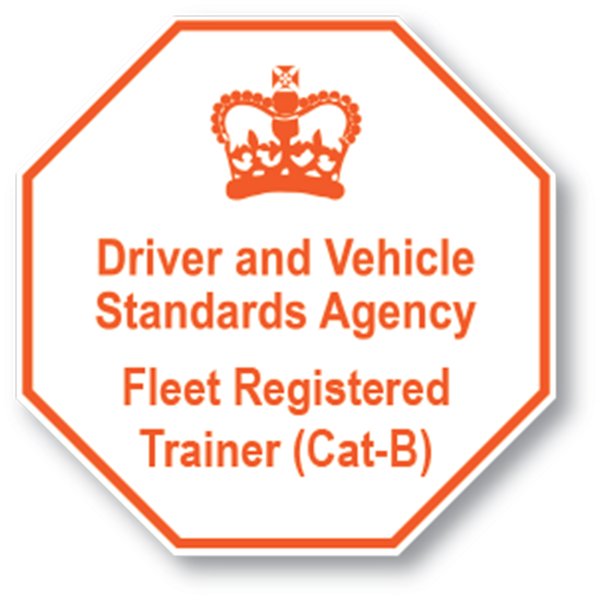 Contact Us
By completing this form you are agreeing for us to only use your details to get in touch with you.
Company Benefits
Compliance with relevant legislation
Reduced fleet costs – insurance, repairs, fuel*
Less employee downtime
Greater company reliability
Reduced the chance of bad publicity
Employees Benefits
Continuous update of driving skills
Reduced loss of earnings due to downtime
Job security
Safer working environment
Community Benefits
Safer roads
Higher standard of drivers
Reduced strain on emergency services
Lower CO2 emissions
*Recent assessment shown per vehicle saving of £614 per year, based on Audi A4 2.0 TDIe doing 30k miles per annum at £1.439/litre.
What our fleet advanced driving courses cover:
Introduction to the System of Car/Van Control
Developing awareness and attention
Improving a drivers vehicle control
Laws of the road
Developing a positive driving mindset
Ecosafe driving
The psychology of driving
Dealing with Road Rage
Help in dealing with a range of adverse weather conditions
Coaching to take an advanced driving test, so as to bring car insurance down by a maximum of 30%.
At the assessment
Fleet driver training is based on the individual needs of your specific company and employees. The training will be tailored to suit the requirements of the employer and employee. Assessment includes:
Licence and eyesight check
Pre-drive vehicle checks
Initial driving assessment
Test of Highway Code knowledge
Demonstration drive if necessary
On-road driver training and tuition
Assessments will take approximately 1.5 hours for each candidate and will include a full written report, risk assessment and recommendations.
How it works
Our fleet advanced driving courses are usually based on a 2:1 format. This is where one tutor trains two drivers a day. One in the morning for 3.5hrs and one in the afternoon for the same time period. We can offer a half day only, or a full day too. Around 90% of our customers opt for the 2:1 basis due to the cost and time savings. Training currently costs £130 a driver on a 3.5 hr session.
Providing What You Need
We can offer a discount if you wish to train a larger number of drivers. Also, we can create a bespoke training service based on your own training needs. Some clients we work with already have their own in-house team of fleet driver trainers.  In this case we step in and provide additional support and help as and when needed. Our fleet advanced driving courses are road based although we can offer classroom sessions too. We have worked with companies that require classroom sessions for all drivers, and then those classed as "high-risk" go on to do a road-based session. Equally we have worked with clients who have put all drivers in their fleet on computer-based risk assessment, and those classed as "at-risk" have on-road training.
Make Progress
Each driver will receive a certificate confirming their participation on the course. Our accredited fleet trainer will reward the employee with an overall score and scores for each aspect of their driving of either: unsatisfactory, satisfactory, or exceeded on each subject. We will only mark the employee as unsatisfactory if he/she deems to be a risk to other road users and financial risk to the company in terms of having an accident on the road. The employer or manager that we report to will also receive a detailed report of the employee's driving risk assessment.
Cost for fleet driver assessment
1:1 – £130 per driver per 3.5 hour session
2:1 – £65 per driver per 3.5 hour session
As qualified fleet trainers, we are on the list from the Driver and Vehicle Standards Agency – registered fleet driver trainer section on their website.
If you'd like to arrange fleet training, or have any questions about what we have to offer please get in touch, click the button below or give us a call on 0118 9111055 or 07974 572969.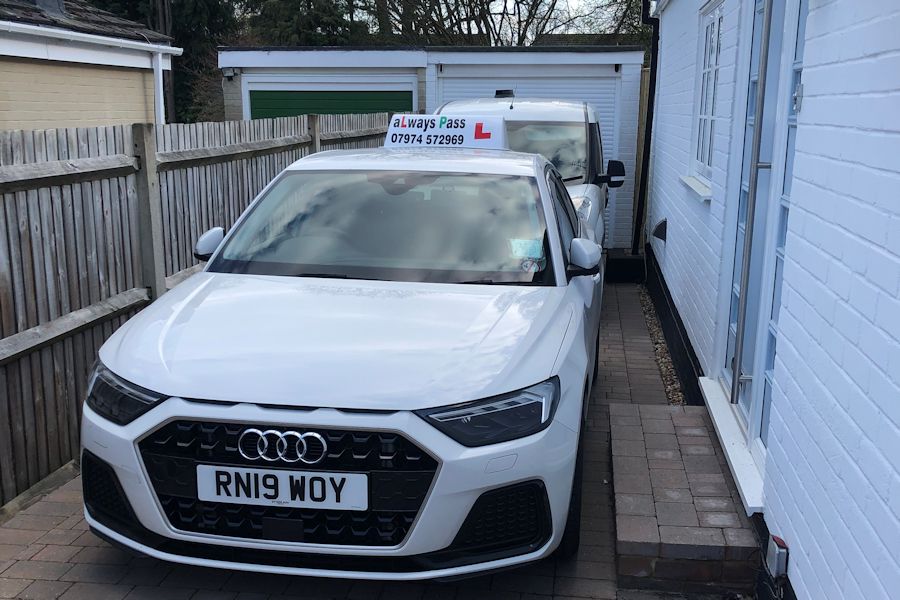 "Fantastic! Natalie is incredibly knowledgable about teaching people to drive! No faffing about, gave me the confidence and belief I could do it from Day 1. Genuinely a nice trusting lady who helped me pass within 3 months of starting to drive with her! I look back and thank her for everything she did for me."
Bradley Austin
"Ken is an amazing and very patient instructor. He was great at making me feel comfortable and confident. I will miss my lessons now I've passed 1st time with 3 minors."
Amanda Dodsworth
"Sharon Harper is the best driving instructor and I could not recommend her enough to prospective learners. After previously failing my test twice with 2 different driving schools, Sharon rebuilt my confidence and enjoyment in driving and I have recently passed my test thanks to her! Sharon is calm, knowledgable and extremely easy to get on with! Thank you Sharon!"
Joanna Shimell