If you'd like driving lessons, or have any questions about what we have to offer please get in touch, you can complete the form or give us a call on 0118 9111055 or 07974 572969 .
By completing this form you are agreeing for us to only use your details to get in touch with you.
Join our Team!
We're looking for more driving instructors to join our friendly team.
Theory Test Pro
We use Theory Test Pro. Learners using Theory Test Pro are twice as likely to pass than the national average. Register with us today to start using it, and get on the road quicker!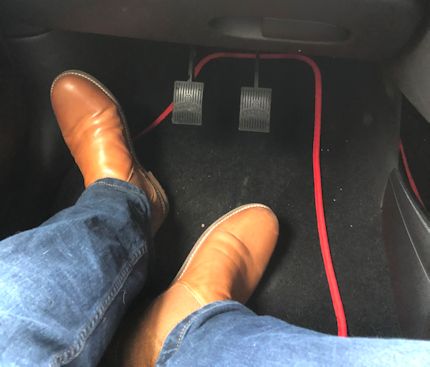 Advanced Driver Training
Advanced driving teaches drivers greater control of their vehicle, helping them to improve a range of motoring skills.
Advanced driving at Always Pass Driving School, helping you to improve your range of motoring skills. The aim is to develop drivers who are more considerate when out on the road, more confident and competent behind the wheel, and generally more observant. Above all else, the intention is for drivers who take an advanced driving course to become safer motorists.
When you take an advanced driving course with Always Pass Driving School, it should also help to prepare you for dealing with difficult conditions, particularly in winter, when roads may be affected by snow, ice and sleet. You may be better prepared to cope with driving in slippery conditions.
Why can an advanced driving course help to reduce my car insurance cost?
Taking an advanced driving course should result in a reduction in the cost of your car insurance policy. It's advisable to have a conversation with your car insurance provider before booking – advanced driving courses come at a cost, obviously – to get their opinion. And every car insurance provider may have a different view.
What you might experience is more of a longer term effect, in positive way. Logically, by improving your motoring skills, ability, and overall awareness, you should be a safer driver – which could result in you being able to build up a record of no claims. If you do this consistently, it's reasonable to assume that you'll see a reduction on the price of your car insurance at renewal time. After all, becoming a safer and more complete driver is always a good thing. That should really be the main aim of taking any advanced driver course.
Intensive Course
At Always Pass Driving School we supply intensive driving courses if you want to learn to drive quickly.
To take an intensive driving course you will need to have passed your theory first.
You will have a fully qualified driving instructor to do all of your lessons, in a manual car.
Get driving for a specific date. Private practice if possible will help you to achieve your goal.
Complete beginner 7-14 day = 40 hours, max
Fresh starter 7-14 days = 30 – 40 hours, max
Halfway there 7 – 14 days = 25 – 30 hours, max
Almost ready 3 – 5 days = 15 –20 hours, max
Just failed 2 – 3 days = 10 hours, max
Our hourly rate is £35 for intensive courses
Taxi Training
Let us help to guide you through the process of becoming a taxi driver.
What is required for a taxi Licence?
To apply for a taxi driver's licence you must: have held a full Category B (car) driving licence continuously for at least three years immediately before you apply. You must also meet the necessary good repute requirements.
What is a taxi knowledge test?
The taxi assessment test is a standard used to ensure that your driving ability is to an acceptable level of safety, appropriate consideration is provided to passengers and that you have sufficient knowledge of the Highway Code and of your vehicle.
You need to apply to your local council to get a copy of their requirements to take the Taxi Test.
At Always Pass driving school three of our Instructors have taken the test, so we have plenty of experience. We can teach you in your own car or our car.
www.gov.uk/taxi-driver-licence
Fleet Training
Fleet driver training is an integral component of a fleet management programme.
The goal is to eliminate or reduce risks encountered by company drivers whilst at the same time, lower fleet costs by reducing accidents, fuel costs and insurance premiums.
As qualified fleet trainers, we are known as the trainers on the list from the Driver and Vehicle Standards Agency registered fleet driver trainer section on their website
Training packages start from £130 per half day per person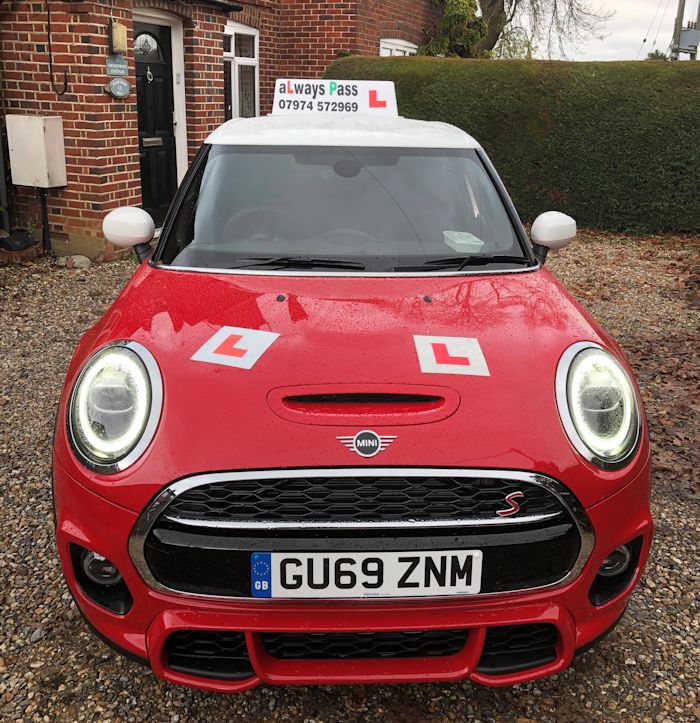 "Fantastic! Natalie is incredibly knowledgable about teaching people to drive! No faffing about, gave me the confidence and belief I could do it from Day 1. Genuinely a nice trusting lady who helped me pass within 3 months of starting to drive with her! I look back and thank her for everything she did for me."
Bradley Austin
"Ken is an amazing and very patient instructor. He was great at making me feel comfortable and confident. I will miss my lessons now I've passed 1st time with 3 minors."
Amanda Dodsworth
"Sharon Harper is the best driving instructor and I could not recommend her enough to prospective learners. After previously failing my test twice with 2 different driving schools, Sharon rebuilt my confidence and enjoyment in driving and I have recently passed my test thanks to her! Sharon is calm, knowledgable and extremely easy to get on with! Thank you Sharon!"
Joanna Shimell