Driving Lessons News
Featured Story
Always Pass Goes Green
Look forward to the future of driving by learning in an electric car
At Always Pass we're always looking forward to the next innovation, so when we had the opportunity to buy a fully electric car (not a hybrid) we jumped at the chance! Our new electric Peugeot e-208 is already popular with learners, who know electric cars are the future of motoring. We love being able to give people lessons whilst creating no carbon emissions. Driving an electric car is different from the standard manual petrol car that most people have been learning in up to now. It makes sense for new learners to learn in an electric vehicle, they are more likely to be driving one for the rest of their life, and it will save them having to switch to driving a completely different vehicle. The technology in electric cars has improved a lot over the last few years. These vehicles now have a good driving range on a charge. With regenerative braking they are constantly topping their charge up as you drive.
If you're interested in learning to drive in a car fit for the future please get in touch.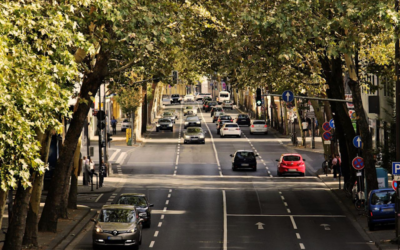 New Highway Code Rules At the beginning of the year the Highway Code was updated with new rules. These are to improve the safety of the most vulnerable road users, so we all need to be aware of them. Of course we have to be aware that drivers may not have caught up...
Contact Us
Please get in touch if you'd like to book lessons, or if you have any questions.