Electric car driving lessons
Look forward to the future
Learn to drive the car of the future with lessons in an electric car. We have invested in an all electric Peugeot e-208! A great small electric car for people to learn to drive in. This electric car manages to look futuristic without looking like it belongs in a sci-fi movie. It's a practical car for learner drivers as it doesn't have the supercar turn of speed that some other electric cars have, but it can easily manage to get to the speed limit when required. It is a small car with good all round visiblity and as it's fully electric it's very quiet too.
Most new learners will spend their lives driving electric cars, they are the cars of the future. Why would you learn in a conventional petrol car and then have to re-learn how to drive an electric car safely? If you're learning now it makes sense to go straight to an electric vehicle. You also have the peace of mind that your driving lessons aren't creating any carbon emissions, so it doesn't matter how much practice you need.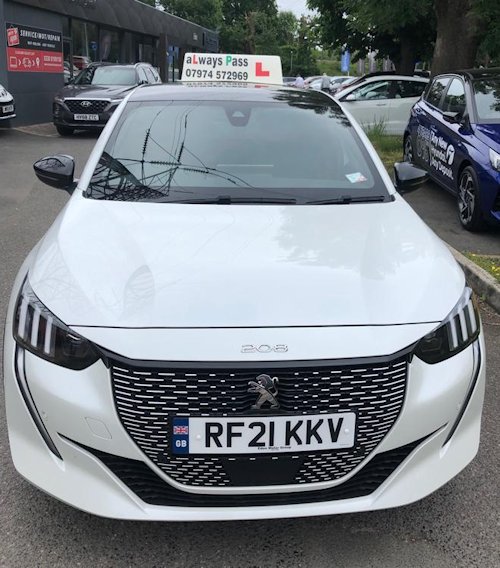 Join our Team!
We're looking for more driving instructors to give driving lessons in Reading, and across Berkshire. If you'd like to join our friendly team please contact us.
Theory Test Pro
We use Theory Test Pro. Learners using Theory Test Pro are twice as likely to pass than the national average. Register with us today to start using it, and get on the road quicker!
Like to book some lessons?
If you'd like electric car driving lessons, or have any questions about what we have to offer please get in touch, you can complete the form or give us a call on 0118 9111055 or 07974 572969 .
By completing this form you are agreeing for us to only use your details to get in touch with you.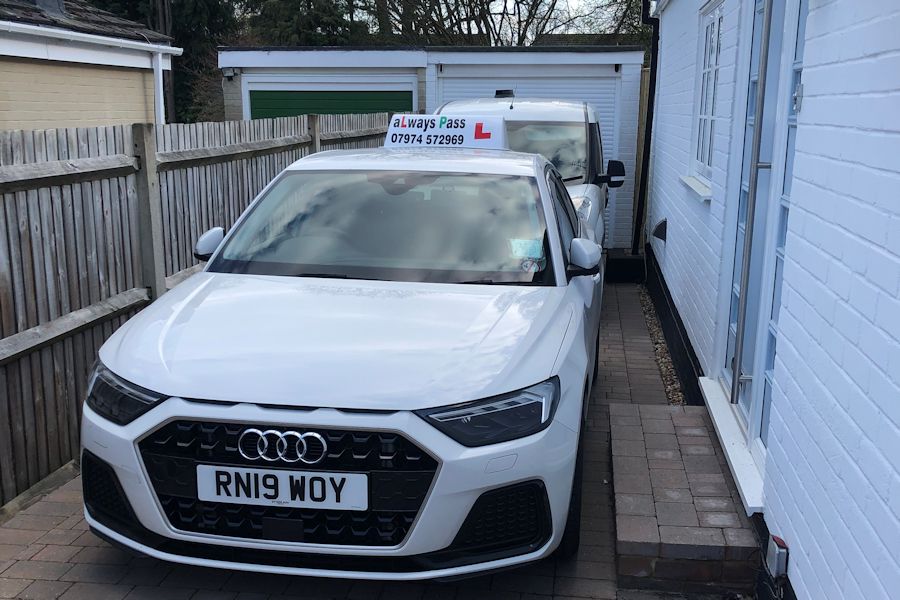 "Fantastic! Natalie is incredibly knowledgable about teaching people to drive! No faffing about, gave me the confidence and belief I could do it from Day 1. Genuinely a nice trusting lady who helped me pass within 3 months of starting to drive with her! I look back and thank her for everything she did for me."
Bradley Austin
"Ken is an amazing and very patient instructor. He was great at making me feel comfortable and confident. I will miss my lessons now I've passed 1st time with 3 minors."
Amanda Dodsworth
"Sharon Harper is the best driving instructor and I could not recommend her enough to prospective learners. After previously failing my test twice with 2 different driving schools, Sharon rebuilt my confidence and enjoyment in driving and I have recently passed my test thanks to her! Sharon is calm, knowledgable and extremely easy to get on with! Thank you Sharon!"
Joanna Shimell